Price per carton:
Regular price
Sale price
$4.99
Unit price
per
Sale
Sold out
Gray 6mm SUPERCore Sample Pack

10 colors that will consist of all gray options in our 6mm Xtreme Supercore

- Curated collection of 6mm SuperCore colors that have a little or a lot of gray in the design.  From cool grays to warm grays and everything in between!

Click the links to see more information about each color.
SuperCore is indeed an outstanding choice for flooring throughout the entire home due to its exceptional construction and benefits. Let's highlight some of the SuperCore Floors key features:

Durability: With its strong and dense core layer, SuperCore is designed to withstand heavy foot traffic and daily wear and tear. It resists dents, scratches, and other damages, ensuring your floors maintain their beauty for years to come.

Waterproof: One of the standout features of SuperCore is its waterproof properties. This makes it perfect for areas prone to moisture, such as kitchens, bathrooms, and basements. Spills and accidents are no match for SuperCore, providing peace of mind and easy maintenance.

Realistic Appearance: SuperCore now boasts incredibly realistic designs and textures. You can find a wide range of options that mimic the look of real wood, stone, and other natural materials. This allows you to achieve the desired aesthetic for any room in your home.

Versatility: From living rooms and bedrooms to high-moisture areas like bathrooms, SuperCore is versatile enough to be used in any space. Its durability and water resistance make it an ideal choice for various rooms and areas with different needs.

Easy Installation: SuperCore often features a click-lock installation system, making it DIY-friendly and reducing installation time and costs.

Comfort and Noise Reduction: SuperCore's dense construction provides underfoot comfort and also helps reduce noise transmission, contributing to a quieter and more comfortable living environment.

With its durability, water resistance, realistic appearance, and versatility, SuperCore has become a favorite choice for homeowners seeking a flooring option that offers the best of both worlds: beauty and functionality.

If you have any more questions or would like to consult about your project details, feel free to ask. We are here to help you with all your flooring needs! 844-356-6711
FloorScore Certification
Share
View full details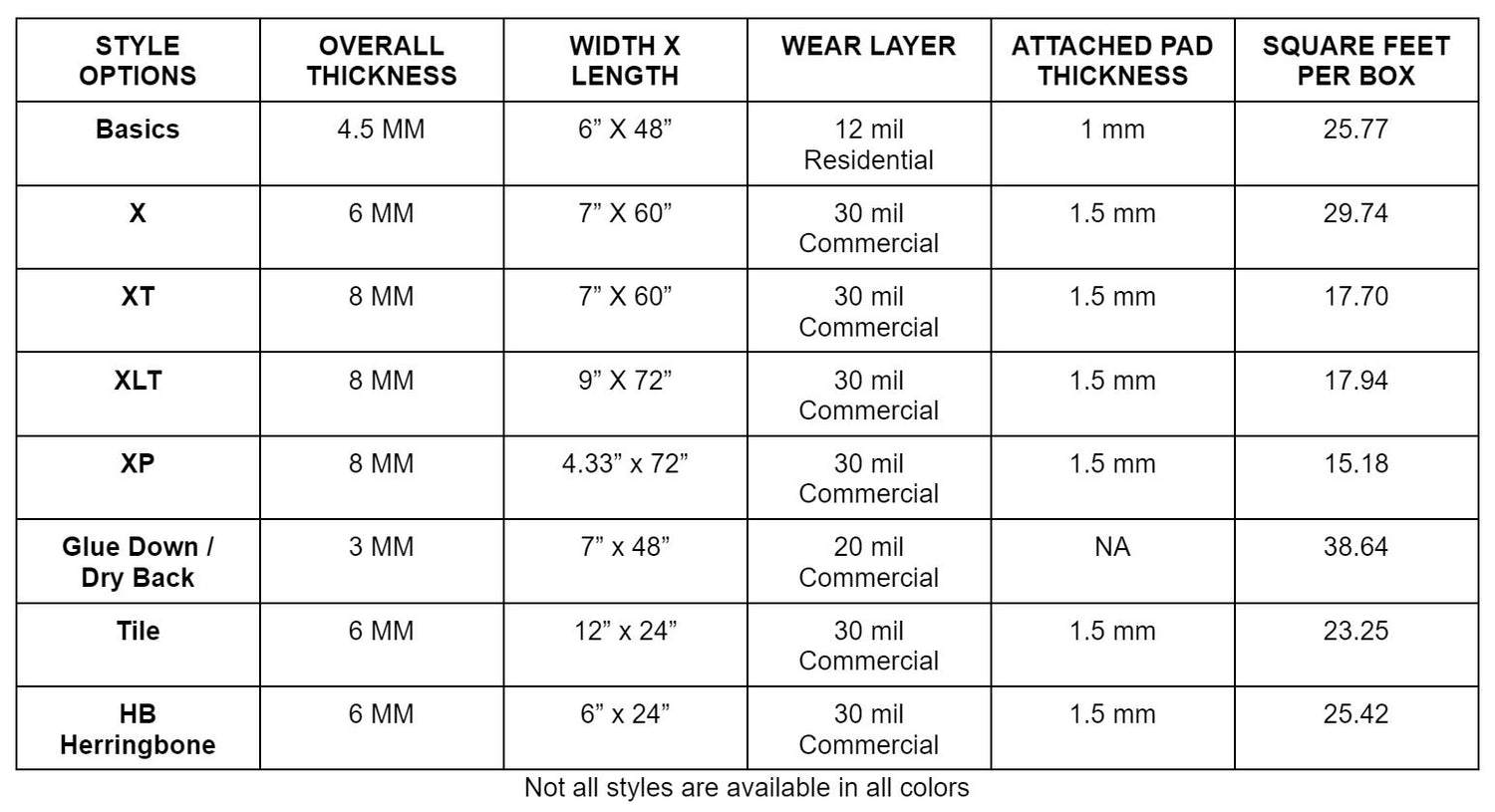 SUPERCore Floors
100% Waterproof
Petproof - Kidproof - Impact Resistant
No Acclimation Needed
Lifetime Warranty
Underlayment
Regular price

Sale price

$89.99

Unit price

per
Free Samples

Order free samples of any SUPERCore product by pressing the Get A Sample button located just to the right of the main product image at the top of the page.

30-Day Money Back Guarantee

You can return product for any reason within 30 days of
delivery and get a refund of the order purchase price subject to the
terms and conditions here.